Megafusion: AT&T will Time-Warner kaufen
Kommentare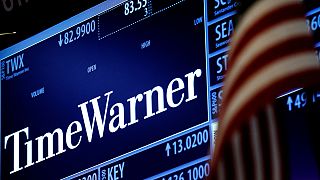 Der amerikanische Telekom-Riese AT&T wird Insidern zufolge den US-Medienkonzern Time Warner für rund 85 Milliarden US-Dollar übernehmen. Eine Grundsatzeinigung gebe es bereits und der Deal könnte schon am Sonntag verkündet werden.
Zu Time Warner gehören u.a. der Pay-TV-Sender HBO, der Nachrichtenkanal CNN und das Filmstudio Warner Bros.
AT&T is said to be in advanced talks to acquire Time Warner in a deal that could the year's largest in the U.S. https://t.co/4XcpmskfUe

— The New York Times (@nytimes) 21. Oktober 2016
Die Spekulationen um eine kurz bevorstehende Übernahme wirkten sich auf die Börsen aus. Time-Warner-Aktien, die zu Handelsschluss acht Prozent höher notierten, legten nachbörslich noch einmal knapp fünf Prozent zu. AT&T-Papiere gaben drei Prozent nach.
Medienberichten zufolge war vor einigen Monaten auch Apple an Time Warner interessiert.