Konjunktur in der Eurozone: "Alles verlangsamt"
Kommentare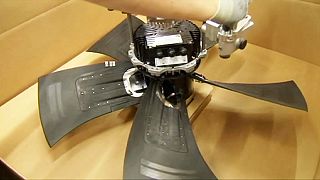 Das Wachstum in der Eurozone hat sich zu Beginn des Jahres 2016 verlangsamt – kein signifikantes Wachstum der Auftragseingänge, auch wenn Unternehmen die Preise so stark zurückgenommen haben wie seit einem Jahr nicht.
Der Einkaufsmanagerindex für die Eurozone sank auf 52,3 Punkte, von 53,2 im Dezember. Das ist immerhin noch über der Marke von 50, der Wasserscheide zwischen Wachstum und Rückgang.
#Eurozone manufacturing growth slows at start of 2016, with #PMI at 52.3 (53.2 in Dec) https://t.co/JmFOTyVLZ9pic.twitter.com/f94UGxRETP

— Markit Economics (@MarkitEconomics) 1 fevereiro 2016
"Alles verlangsamt", so Chris Williamson, Chefökonom bei Markit, "Industrie, Aufträge, Exporte."
Der Markit Einkaufsmanager-Index dürfte auch die Europäische Zentralbank ernüchtern – sie hat eine weitere Lockerung der in den kommenden Monaten angedeutet.
su mit Reuters