Überschwemmungen in China, Pakistan und Indien
Kommentare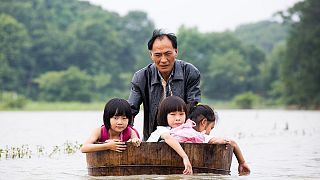 In China, Pakistan und Indien wüten schwere Unwetter. Menschen werden von einstürzenden Gebäuden und Erdrutschen begraben und ertrinken in den Fluten. Mit anhaltendem Regen drohen neue Überschwemmungen.
186 dead and another 45 missing in southern and eastern #ChinaFloodspic.twitter.com/gG2yAXdkpb

— All India Radio News (@airnewsalerts) 4 juillet 2016
Mindestens 180 Menschen kamen ums Leben. Dutzende werden vermisst. Die Behörden in China warnten vor neuen Überschwemmungen und verlängerten die zweithöchste Alarmstufe für den Süden und Südwesten des Landes bis Dienstag. In China allein kamen mehr als 100 Menschen ums Leben. Tausende Häuser wurden zerstört. Die Schäden gehen die Milliarden.
Im Norden Pakistans kamen bei Überschwemmungen mindestens 36 Menschen ums Leben. Viele der Opfer waren Besucher einer Moschee. Wassermassen zerstörten das Gotteshaus und mehrere Häuser im Distrikt Chitral.
At least 30 people killed as torrential rains lash Chitral, causing flash floods pic.twitter.com/mXuMyrdvau

— Nadeem Malik (@nadeemmalik) 3 juillet 2016