Tokio 2020: Kasumigaseki Country Golf Club gibt Druck des IOC nach
Kommentare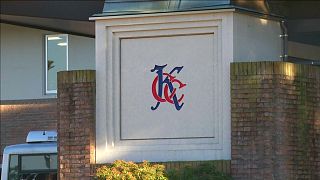 Der Kasumigaseki Country Club in Tokio wird nun doch die Golfturniere der Olympischen Sommerspiele 2020 austragen.
Der Verein wird auf Druck des Internationalen Olympischen Komitees künftig auch Frauen eine vollwertige Mitgliedschaft ermöglichen.
"Tokyo 2020: Golf course bows to pressure over female membership"After weeks of criticism, Japan's Kasumigaseki Co… https://t.co/oETHQhQikv

— ( :3」∠) (@hikakO_o) 20. März 2017
IOC-Präsident Thomas Bach hatte den Hauptstadtklub für seine fehlende Gleichbehandlung der Geschlechter kritisiert und mit der Verlegung des Olympischen Golfturniers gedroht, sollte die Klubsatzung nicht geändert werden.
Frauen konnten dem Golfklub zwar beitreten, hatten aber nicht die gleichen Rechte. An bestimmten Tagen war Ihnen das Spielen auf dem Platz bis dato verboten.