"Dubai Font": Eigene Schrifttype für eine Stadt
Kommentare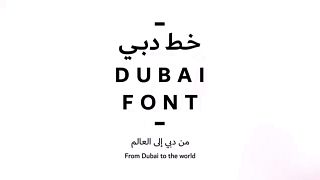 Dubai hat sich als erste Stadt der Welt in Zusammenarbeit mit Microsoft eine eigene Schrifttype entwerfen lassen. Der "Dubai Font" soll sowohl in arabischen als auch in lateinischen Zeichen den Office-365-Nutzern angeboten werden.
#DubaiFont is a unique project that reflects heritage & culture of UAE and reaches out to the whole world #ExpressYou

— Hamdan bin Mohammed (@HamdanMohammed) April 30, 2017
Die größte Stadt der Vereinigten Arabischen Emirate wirbt dafür unter dem Slogan "Self expression". Genau das Gegenteil hält Human Rights Watch den Emiraten vor: Menschenrechtsverletzungen und mangelnde Meinungsfreiheit.
"Dubai has afforded the world a whole new method of self-expression." -Samer Abu Ltaif.
President of Microsoft in the Middle East and Africa pic.twitter.com/fXKMRGJxlT

— Dubai Font (@DubaiFont) April 30, 2017