LIVEBLOG - Germanwings-Copilot war am Crashtag krankgeschrieben
Kommentare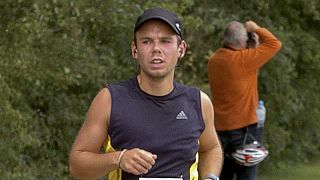 Der Copilot der am Dienstag in den französischen Alpen abgestürzten Germanwings-Maschine hat nach Erkenntnissen von Ermittlern eine Erkrankung verheimlicht. Wie die Staatsanwaltschaft Düsseldorf mitteilte, wurde in der Wohnung des 27-jährigen Andreas Lubitz eine zerrissene Krankschreibung unter anderem für den Tag des Absturzes gefunden.
Co-pilot of Germanwings flight #4U9525: Sick note was not submitted to Germanwings http://t.co/h0yIu45QS2

— Germanwings (@germanwings) 27. März 2015
Lubitz habe sich in ärztlicher Behandlung befunden, diese Information aber seinem Arbeitgeber vorenthalten. Um welche Art von Erkrankung es sich handele, teilte die Behörde nicht mit.
Bei mehreren Hausdurchsuchungen, unter anderem im Elternhaus des Copiloten, war am Donnerstag umfangreiches Material sichergestellt worden. Hinweise auf ein politisches oder religiöses Motiv für den offenbar bewusst herbeigeführten Absturz gebe es nicht.