Kalifornien: Mensch-Schwein-Embryo gezüchtet
Kommentare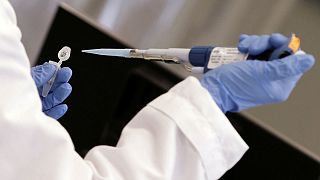 Amerikanischen und spanischen Wissenschaftlern ist die Züchtung eines Embryos gelungen, der aus Zellen eines Menschen und eines Schweins besteht. Dafür wurden menschliche Zellen zunächst in Embryos verpflanzt, und diese dann in Muttertiere implantiert.
Researchers from the Salk Institute of Biological Studies in San Diego and The Catholic University of Murcia in … https://t.co/c10lLBI64l

— Thus Spake (@thus_spake) 26 January 2017
Langfristig soll das im kalifornischen La Jolla angesiedelte Projekt die Züchtung von künstlichen Organen für Menschen ermöglichen.