#SorrySyria - Facebook-Protest von Iranern im Exil
Kommentare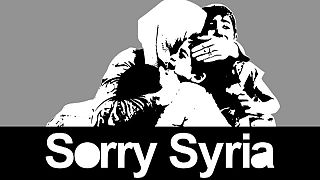 Zahlreiche im Exil lebende Iraner – darunter die Friedensnobelpresiträgerin Shirin Ebadi – haben auf Facebook eine Kampagne gegen Irans Einsatz für das Regime des syrischen Machthabers Bashar Assad ins Leben gerufen. #SorrySyria nennt sich die Facebook-Seite, auf der die Aktivisten vorwiegend in Farsi, aber auch in Englisch ihre Forderungen vorbingen.
Viele Teilnehmer erklären in einzelnen Posts ihre persönlichen Motivationen.
Auf der Seite fordern sie gemeinsam die Islamische Republik Iran auf, ihre Unterstützung des Assad Regimes zu stoppen und die Menschenrechte der Syrer zu respektieren. Zudem solle der Iran Flüchtlinge aus Syrien aufnehmen, um deren Leid zu erleichtern. Alle Kriegsteilnehmer werden aufgefordert, den Konflikt zu beenden.
Auf Englisch: "We demand that the Islamic Republic stop its support of the Assad regime and respect the Syrian people's basic human rights. We expect all parties involved in the Syrian conflict to help end the ongoing brutality by adapting responsible policies To play a role in ending the violence in Syria, the Islamic Republic of Iran must terminate all of its financial, military, and intelligence aid to the Assad regime and allow the formation of an interim government without Assad. Finally, we demand the Islamic Republic host some of the Syrian refugees in Iran to alleviate a small part of the great pain that it has inflicted on the Syrian people."
Die FOXNEWS-Journalistin Lisa Daftari hat sich der Kampagne angeschlossen und berichtet auf ihrer Internetseite darüber. Und auch die Internet-Plattform des Clarion Project macht die Aktion publik.