Verletzte bei Angriff auf ausländische Touristen in Afghanistan
Kommentare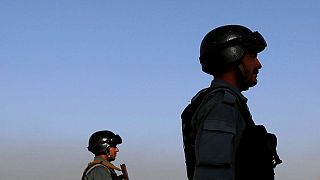 Bei einem Angriff im Westen Afghanistans sind einem Bericht des örtlichen Senders Tolo News zufolge vier ausländische Touristen verletzt worden.
Mit Bezug auf einen Sprecher des Innenministeriums heißt es in dem Bericht, ein Kleinbus mit elf Touristen an Bord sei in der Nähe der Stadt Herat in einen Hinterhalt geraten. Ein CBS-Reporter meldete, unter den Touristen seinen Deutsche, Briten und US-Amerikaner gewesen. Die Nationalität der Opfer ist bislang hingegen nicht bekannt.
US, UK, German & Scottish nationals are among the tourists ambushed by Taliban in Herat.Nationalities of wounded not clear yet. Gov office

— Ahmad Mukhtar (@AhMukhtar) August 4, 2016
Die chinesische Nachrichtenagentur Xinhua berichtet unterdessen, es habe zehn Tote gegeben.
BREAKING: 10 foreign tourists killed in attack in W. Afghanistan, nationalities not available pic.twitter.com/MaiF7CB2PK

— China Xinhua News (@XHNews) August 4, 2016
Dem Afghanistan-Korrespondenten der New York Times zufolge hat der Polizeipräsident von Herat die Meldung, es habe Todesopfer gegeben, zurückgewiesen.
Herat Police Chief Ansrari rejects reports regarding killing of foreigner tourists in a Taliban ambush in Herat province.

— M Fahim Abed (@fahimabed) August 4, 2016