Clipper Round the World Race erreicht Australien
Kommentare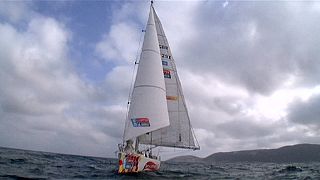 Das Clipper Round the World Race macht Station in Australien. Nach einer anstrengenden 5000 Seemeilen langen Fahrt durch schwere See und herausfordernde Wetterbedingungen haben die Teams die 3 von 14 Etappen beendet.
Clipper Round the World Race – LMAX Exchange wins leg to Australia https://t.co/RLxLTBohYXpic.twitter.com/pjarLhGa4m

— Cowes Yacht Haven (@CowesYachtHaven) 23. November 2015
LMAX Exchange gewann das Rennen von Kapstadt nach Albany an der südlichen Spitze von West-Australien. Zweiter wurde Derry Londonderry Doire vor Quindao.
Die nächste Etappe startet am 01.Dezember in Richtung Sydney. Am 30. Juni nächsten Jahres werden die Teilnehmer des Rennens im Ziel in London erwartet..