The Brief from Brussels: Ein einheitlicher Mindestlohn in Europa?
Kommentare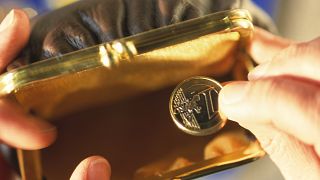 In dieser Ausgabe von The Brief from Brussels:
Die Europäische Kommission hat den ersten Schritt in Richtung auf einen einheitlichen Mindestlohn in der EU gemacht.
Dabei geht es Brüssel nicht um die Festlegung einer Summe - vielmehr soll eine gemeinsame Basis der Kriterien aus den Mitgliedstaaten gefunden werden.
Mit den Worten Ursula von der Leyens: Es soll die Abwanderung von Menschen von Ost nach West gestoppt werden.