Kalifornien: Notstand nach Gasleck bei Los Angeles
Kommentare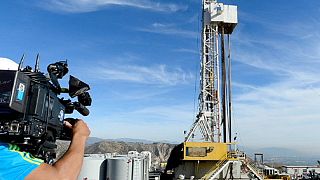 Wegen eines Lecks in einem Erdgasspeicher in einem Vorort von Los Angeles hat Kaliforniens Gouverneur Jerry Brown den Notstand ausgerufen.
Seit Mitte Oktober strömten rund 80.000 Tonnen Erdgas aus dem unterirdischen Speicher im Aliso Canyon.
California in state of emergency over huge L.A. gas leak https://t.co/c8ZLcVvRxRpic.twitter.com/Nx4BSWKR0X

— The Globe and Mail (@globeandmail) January 7, 2016
Rund 2.000 Familien mussten vorübergehend ihre Häuser verlassen, einige Schulen wurden geschlossen. Im betroffenen Gebiet leben insgesamt rund 30.000 Menschen.
Umweltschützern zufolge ist das ausströmende Methangas um ein Vielfaches klimaschädlicher als Kohlendioxid.
California governor declares emergency over Los Angeles gas leak https://t.co/bpOELlaFP2pic.twitter.com/1z8vy414oj

— The New York Times (@nytimes) January 7, 2016