Traurige Statistik: Viele Europäer sind einsam
Kommentare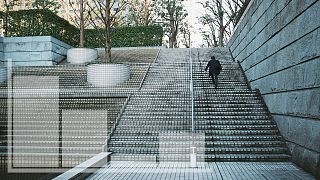 Wenn man niemanden hat, den man um Hilfe bitten kann, fühlt man sich oft einsam. Von diesem Zusammenhang geht eine Studie von Eurostat, dem Statistischen Amt der Europäischen Union, aus. Darin heißt es, dass sechs Prozent der europäischen Bevölkerung über 16 Jahren nicht wissen, an wen sie sich wenden sollen, wenn sie Unterstützung brauchen.
In Italien und Luxemburg scheint die Lage besonders dramatisch zu sein: Dreizehn Prozent der Befragten fühlten sich hier alleingelassen.
Am besten sieht es in Tschechien, Finnland, der Slowakei und Schweden aus, hier wissen nur zwei Prozent der Befragten nicht, wen sie um Hilfe bitten können.
Do Europeans feel lonely? 6 % of the EU population has no one to ask for help if they need it https://t.co/dAIRks1c61pic.twitter.com/LZB4ek9e3z

— EU_Eurostat (@EU_Eurostat) 28 juin 2017
Auf die Frage hin, ob sie jemanden haben, mit dem sie persönliche Anliegen besprechen können, verneinten ebenfalls sechs Prozent der Befragten europaweit. Ganze zwölf Prozent waren es in Frankreich und Italien. Auf Zypern, in Spanien, der Slowakei, Tschechien und Ungarn sind nur zwei Prozent ohne Ansprechpartner.
Ein trauriges Detail der Studie: Das Einkommen scheint einen Einfluss auf die soziale Ausgrenzung zu haben: Die Europäer mit den geringsten Einkommen fühlen sich doppelt so häufig sozial isoliert wie ihre gut verdienenden Mitbürger.
Lonely Europeans? 6% of the EU adults don't have anyone with whom they could discuss their personal matters https://t.co/dAIRks1c61pic.twitter.com/iqLo8xnUwL

— EU_Eurostat (@EU_Eurostat) 28 juin 2017